Microsoft's Windows 8 release will happen in October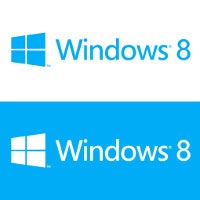 Microsoft has just confirmed the
release date for Windows 8
. The new operating system that will end up on desktop and notebook computers, as well as tablets across the globe will arrive in October. The announcement was made at Microsoft's Worldwide Partner Conference 2012 in Toronto by chief financial officer Tami Reller.
Microsoft is also bringing the Windows 8 RTM (Release to Manufacturing) in the first week of August. The RTM version is basically the final version of the operating system, released to manufacturers. They can then start work on getting it onto their devices.
Up until now, we only officially knew that Microsoft is releasing Windows 8 somewhere in the second half of the year, and now finally it's all pinned down to the month. Note that while Windows Phone 8 and Windows 8 use the same kernel and share many features, there is still a thin line that separates the two platforms. Windows Phone 8 will be strictly for smartphones, while Windows 8 that just got confirmed for October will end up on tablets.
source: Microsoft via
SlashGear