Microsoft announces OneDrive for Business, taking on Dropbox and Box
1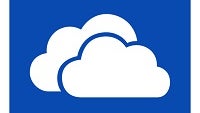 Evolving from what used to be called SkyDrive Pro, OneDrive for Business makes it easier (and less expensive) to get into the cloud storage game without having to buy an entire software suite of applications.
With the old offering, SkyDrive Pro was part of a business plan that required the Office 365 desktop as part of the deal. Office 365 is a pretty good deal, but for small businesses, every penny counts and maybe that added feature just gets in the way of the bottom line.
Some individuals like to use these small business packages because with they come with service level agreements (SLA) that guarantee up-time. Now, OneDrive for Business offers a simpler option with promotional pricing. For $2.50 per person, per month, the individual gets 25GB of OneDrive storage and Office Online. Adding OneDrive space is a simple upgrade, with another 50GB costing $25 per year, 100GB for $50 or 200GB for $100.
Naturally, access to OneDrive is available through any mobile device you choose. Office mobile apps are included with Windows Phone, but the basic business plan does not offer access with iOS or Android devices. The service includes business class email too.
The promotion begins April 1, 2014 and also includes the ability to provide off-line synchronization, and permissions management. The promotion runs through September. Now that Microsoft has positioned OneDrive as a stand-alone feature, it is quite competitive compared to Dropbox and Box, though the specifics of each service's plans are quite different.
sources:
OneDrive blog
via
WPCentral