Mario Kart Tour now available on Android and iOS devices
1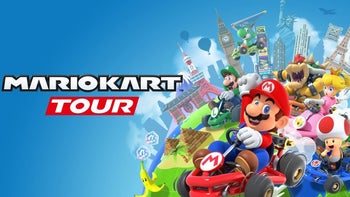 As expected
, Nintendo's newest foray into the mobile gaming, Mario Kart Tour is now available to download on Android and iOS platforms. Since this is a free-to-play game, players won't have to pay anything to download and play it, but just like other Nintendo mobile games that use a similar monetization system, Mario Kart Tour does feature in-app purchases.
Mario Kart Tour is a kart racing game with multiple modes, where players race around courses inspired by real-world cities in addition to classic courses. The developers will rotate these destinations every two weeks, so players will be getting something new twice per month.
As players become better at racing, they will be awarded Grand Stars, allowing them to unlock new drivers, karts, and gliders. Also, in certain races, the objective is not to finish 1st, but to take down the competition. To complete these bonus challenges, players need to use a different approach that involves strategy.
Of course, you'll have access to an arsenal of powerful items that can make every race unique. The game features leaderboards, allowing players to compare to other players all over the world.
Mario Kart Tour requires a Nintendo Account, which can be created for free. Also, you'll need an internet connection to play it, as well as a compatible smartphone. If you meet all the requirements, you can now download Mario Kart Tour via
App Store
and
Google Play
.