Lenovo's motives for the acquisition of Motorola explained in a graph
1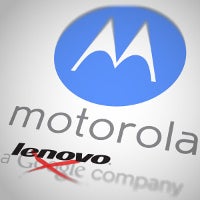 As you might know, Lenovo, a Chinese electronics manufacturer,
bought Motorola from Google for $2.91 billion several weeks ago
. Yet another reason for this acquisition was disclosed by Lenove itself. Thanks to a recently-disclosed graph, the Chinese company statess that the sales of its smartphones and tablets overtook the sales of PCs and laptops. The acquisition of Motorola is intended to improve these sales even more and "quickly place this business on a path to tangible success".
According to Lenovo's graph, the Chinese manufacturer has sold 17.3 million smartphones and tablets in 2013, a 47% growth in comparison with 2012. On the other hand, the same period of time accounts for the sales of 15.3 million PCs. It looks like Lenovo's mobile devices got ahead in the beginning of 2013 and were on the top throughout the whole year.
"Lenovo had outstanding performance last quarter, delivering both record revenue and record profit. Leveraging strong execution of our strategy, innovative products and growth in our PC Plus business, we continue delivering on our commitment to improve our profitability and we are confident we will maintain this momentum in our existing businesses. Further, the Motorola and IBM server acquisitions that we just announced are a perfect fit with our PC Plus strategy. While our top priority now is full participation in the regulatory approvals process, I am confident that from day 1 after closing, these businesses will quickly begin contributing to our performance and develop into pillars for long-term, sustainable growth."
- Yang Yuanqing, CEO and Chairperson of Lenovo.
It seems that the Chinese company is determined to become a bigger player in the global smartphone market. Only time will show if the Motorola acquisition will help Lenovo in achieving its goal.