LG to supply flexible OLED displays for the iPhone XII in 2020
1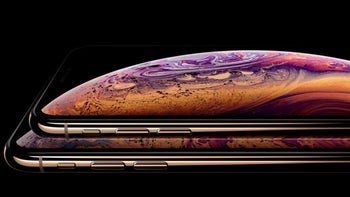 LG is being fast-tracked to become Apple's second OLED display supplier for the iPhone XII models in 2020, breaking Samsung's current monopoly. The E6 line in its Korean factory has reportedly been
cleared
for operation, and Apple hoped to get whatever quality yield LG can muster.
Those would increase the average selling price of LG's displays by 10% which is not an insignificant amount as far as these things go. Unfortunately, the number of OLED panels with the needed quality that LG's conveyor belts are currently able to churn out is not very large.
So far, LG panels have been used for repairs of the new iPhones, and with the inauguration of the E6 plant we might see some of the top quality batches make it in the 2019 iPhones. LG apparently won't be fully ready to supplement Samsung before the 2020 crop, however. According to Jeong Seo-hee, chief financial officer of LG Display:
LG Display's large-scale investments in the past three years will be visible in the third quarter. We will launch a new mobile flexible OLED plant, and the first OLED production there will begin in the third quarter.

In any case, with the help of Apple's credit lines, LG should quickly be able to ramp up production, as the team from Cupertino is in a desperate need of at least one more OLED screen supplier to avoid the monopolistic prices that Samsung is charging.
Rumors pegged an
iPhone X
panel to cost about $100, or about a third of the handset's bill of materials, and we can only guess how much Samsung charges for the 6.5"
iPhone XS Max
display, given that its Apple Repair charge alone comes up to $329.