(Update) Intel to lay off most of its wearables division, considers exiting the market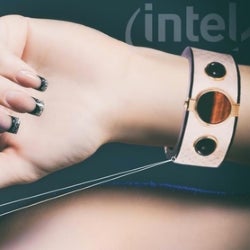 Of all the technology it produces, Intel isn't exactly famous for its wearables. Which is a problem that could make the company ditch this market altogether. Sources close to the situation say Intel will be laying off a major slice of its wearables arm and could possibly shut down its entire New Devices Group, where its wearable devices division is housed.
To try and make a dent into the nascent, at the time, wearables market, Intel purchased Basis (a fitness watch producer) and Recon (maker of sports heads-up displays) in 2014 and 2015, respectively. However, Intel stopped selling the Basis Peak devices altogether and shut down their software support. Since then, the Basis acquisition hasn't amounted to anything significant for Intel, and the company is yet to make headlines with digital eyewear.
Thus, it is said Intel is preparing to lay off the majority of its New Devices Group, which was established with wearables production in mind, and possibly shut it down completely. The company has already let employees know of the changes, and many expect to lose their jobs in the weeks ahead.
Apple Watch
at the end of September, while Google postponed Android Wear 2.0's release for the beginning of 2017. Moreover, customers at large still don't understand the point of a smartwatch, unless it's a dedicated
fitness tracker
with a clearly established purpose.
UPDATE:
Intel reached out with the following statement:
Intel is in no way stepping back from the wearables business. In fact, we have several products in the works that we are very excited about, as well as prior launches that highlight our wearable technology such as the TAG Heuer Connected watch and recent Oakley Radar Pace smart eyewear.
source:
TechCrunch
,
IDC