Instagram shows off new privacy policy, sharing your data with Facebook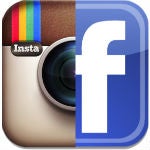 Given that Instagram was purchased by Facebook, this really shouldn't come as much of a surprise. Facebook did promise to keep Instagram as a separate entity and not fold it into Facebook proper, but that doesn't mean that there won't be some data sharing as time goes on. And, that time is coming pretty soon as Instagram has shown off its new privacy policy with does include sharing data with Facebook.
The change in the Instagram privacy policy comes after Facebook had made similar changes to allow for data-sharing between itself and Instagram (among other apps). With the changes to Instagram's policy, Instagram will be able to "share user content and your information," including cookies, location data, device identifiers, and other information with Facebook-owned companies. But, Instagram says that "
nothing has changed about your photos' ownership or who can see them
," which is great to hear given that Facebook's copyright claims on photos is overly broad.
As always, be careful to understand what your apps know about you and how it's being shared. But, keep in mind that not all sharing is an invasion of privacy, and sharing can lead to benefits for you. Just look at what Google's
unified privacy policy
turned into with
Google Now
.