Huawei sues U.S. firm InterDigital in China for failing to license its SEP patenbts on "fair" terms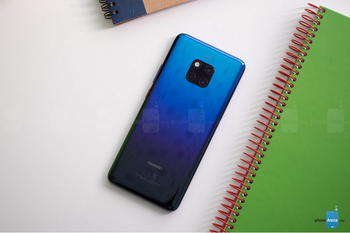 U.S. mobile tech firm InterDigital announced today (via
Reuters
) that it is the defendant in a lawsuit filed in China by Huawei. The latter accuses the U.S. firm of failing to negotiate a new agreement to license its standards essential patents on a Fair, Reasonable and Non-Discriminatory (FRAND) basis. Standards essential patents are those that need to be licensed by manufacturers to make sure that their product meets a technical standard.
The lawsuit, which was filed earlier this month with the Shenzhen Intermediate People's Court, says that the patents involved are related to 3G, 4G and 5G wireless technology. Huawei is asking the court to determine how much it should pay InterDigital in royalties to cover Huawei's wireless products from 2019-2023. The two companies had signed a licensing agreement that expired at the end of last year.
Huawei is the global leader in networking equipment, and is also the second largest smartphone manufacturer in the world. InterDigital licenses its portfolio of global patents dealing with wireless technology.