Huawei admits it won't overtake Samsung this year after all
7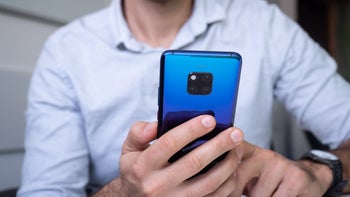 Huawei has been aiming to overtake Samsung as the world's largest smartphone manufacturer for years. But in light of the company's recent US trade ban, Huawei has now
admitted
that it'll take longer than initially expected.

Speaking at CES Asia earlier today, the Chief Strategy Officer of the company's Consumer Business Group, Shao Yang, reinforced comments made earlier this year by stating that Huawei was previously on track to achieved its target by the fourth quarter of 2019. However, in light of the recent political developments, the company has now reassessed the situation and believes the "process may take longer" than first hoped.

It's unclear what kind of timeline Huawei is targeting at the moment, but the senior executive did reveal that it currently sells between 500,000 and 600,000 smartphones globally per day. If the company successfully maintains this rate of sales, it could ship between 101 and 121 million extra smartphones by the end of the year. But considering the fact it may not be able to release devices with Google's Play Store, this seems extremely unlikely.
Only time will tell how Huawei's smartphone business escapes from all of this recent chaos. If recent forecasts are to be believed, though, number one manufacturer Samsung is
benefiting the most
from Huawei's issues.