Huawei's P30 series is its fastest selling flagship lineup ever
6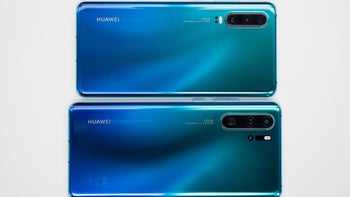 It took Huawei around nine months to ship 10 million P10 & P10 Plus units back in 2017. This dropped to just five months last year with the P20 flagships because of the brand's increasing popularity. Now, despite a rough patch recently, Huawei has confirmed (
via
Android Authority
) that it has broken its own record once again.
Taking just 85 days to do so, the Chinese company has today announced that it has shipped over 10 million units of the Huawei P30 and P30 Pro combined since their international release on April 5th. As pointed out by the President of Huawei's Handsets Product Line, Kevin Ho, it took the Huawei P20 series an extra 62 days to reach the same sales milestone.
In addition to setting a record for the Huawei P series, the success of the P30 lineup also sets a new benchmark for all Huawei flagships. Prior to today, the brand's fastest selling series was the Mate 20 which took four and a half months to reach 10 million units, two months more than the P30 and P30 Pro.

Huawei hasn't yet confirmed its annual sales target for the P30 series but a notable drop in demand over the coming months is to be expected. After all, sales will be impacted by the arrival of new rivals such as the Galaxy Note 10 and Huawei's US trade ban. Speaking of which, the company recently admitted that international sales have dropped around 40% since it was implemented, thus suggesting the P30 duo's sales milestone would have been reached sooner had it not been for the ban.