Hexage's next game will be tower defense, Radiant Defense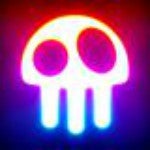 Developer Hexage is one of our favorite mobile game developers working today. The company has put together an incredibly impressive roster of games and it has finally unveiled its next creation,
Radiant Defense
. Hexage has a very distinct visual style and has yet to disappoint with any of its games, so we have faith that even though the mobile world has no shortage of tower defense games that this one will still be worthwhile.
Hexage's list of games includes
Radiant, EVAC, Totemo
, and
Buka
, and one look at the images for
Radiant Defense
and it's easy to see that this is a Hexage game. Not surprisingly,
Radiant Defense
will take place in the same world as shooter
Radiant
, but the art style (or really the enemy style) is aiming for more of the tone we saw in action RPG
Robotek
. For your defense, there will be 9 upgradable weapons and 3 super-weapons of mass destruction at your disposal.
Also following in the footsteps of
Robotek, Radiant Defense
will be released as free-to-play with extra weapons packs available for in-app purchase. Radiant Defense should be available later this month for iOS, Android and Windows Phone.