HTC Touch Pro2 receives a surprising system stability update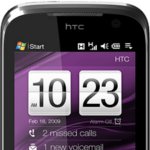 Coming out of left field out of nowhere, the venerable
HTC Touch Pro2
is once again making some headlines over some of the contemporary handsets out there because it just received a surprising software update.
Indeed considered past its prime, the aging last generation Windows Mobile smartphone is still kicking and beating, even now that the HTC
7 Pro
has arrived, as the QWERTY based handset is getting a
minor stability update
. From the looks of it all, there isn't much going on with it except for the fact that it simply "
enhances the system stability
." Aside from that small tidbit, there is nothing else known about it since an official change-log is not available.
Regardless of that, we'd guess that there are still many people out there in the world holding dearly to their HTC Touch Pro2 – which could still easily contend with most devices out there today.
source:
HTC
via
Pocket Now