HTC Desire might begin to receive Android 2.2 update this week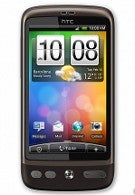 Froyo goodness should be coming to the HTC Desire as soon as this week, if the HTC Benelux Regional Director's tweets are to be believed. From the Dutch-English translation of Mark Moons's tweet it appears that updates will start rolling today, but not for everybody, of course, due to bandwidth limitations.
Still, it is the first official Android 2.2 update for one of the best Android phones out there, so feel free to tip us on its behavior, if you get the cool stuff these days.
source:
Pocket-lint