Guardly launches free emergency service app to 67 Canadian schools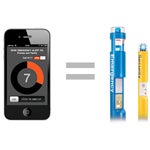 Guardly's emergency service app is similar to those emergency poles that are often seen scattered throughout campus parking lots. In fact, Guardly's app basically turns any smartphone in to an on-campus emergency phone.
The app allows a user to contact campus security, alert a predefined list of up to 15 emergency contacts of an emergency, and even call 911. In addition to reaching out for help, Guardly allows the user to snap pictures of an attacker, communicate with their emergency contacts via Guardly Connect emergency response website, and can even emit a loud siren to deter a pursuer.
Today, Guardly announced that the service would be free to all faculty and staff at 67 Canadian universities and colleges. It is available for iOS, BlackBerry, Windows Phone, and Android and can be activated for free by registering it with a valid campus email from a participating school.
"
It was a natural evolution of our technology, to enable a service like this for students,
" says Guardly CEO, Josh Sookman. "
Given the high prevalence of sexual assault against women and increases in violent acts on some campuses, we feel this innovation should be something provided to students for free. So we've done just that!
"
source:
Guardly
via
MobileSyrup