Google's rumored +1 social network gets an iPhone app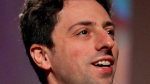 Google's super-secret social product, previously code-named 'Emerald Sea,' has now appeared as 'Google +1.' Sources also report seeing a native iPhone app for the social network. The app featured the name 'Loop,' but we're not sure if that's another potential name of the network, or just a title for the app's subset of functions.
Sources who saw the 'Loop' app say that it very closely resembled Facebook, but that it was obviously a work-in-progress.
Google
's new social network was reportedly expanded from a Facebook-like network, to a more broad media network. That might indicate that the 'Loop' name is just an old build.
Regardless of whether it is the name, 'Loop' will refer to social groups, so that users will either be in or out of the 'Loop'. Very clever. The '+1' name is most likely a reference to something like Facebook's 'Like' function. Rumors of Google including such group functions are probably what prompted Facebook's groups overhaul.
It's a bit odd that the iPhone app is the first one we've seen. We can safely assume that the
Android
app was the priority, and it's only by chance that the iPhone app surfaced. How long will it be until everything we do passes through Apple or Google?
source:
TechCrunch