Google restoring SD card functionality in Android 5.0
48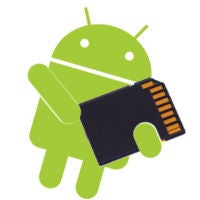 We know how much you guys tend to enjoy your SD cards (probably more than the general public, but that's no big deal). Of course, it has appeared for a while as if Google has been trying to phase out SD cards for a long time by not including them in Nexus devices and continually removing functionality from Android. But, that looks to be changing with Android 5.0.
Google started to bring back some SD card functionality with Android 4.4, but has admitted that it didn't go far enough. However, with Android 5.0, Google has added new APIs designed to allow easy access to SD cards in a secure way. Basically, developers will once again be able to fully access SD card directories and files. Users will have to allow access one time for an app, but afterwards, everything should work seamlessly. Apps will also be able to create directories to store media on an SD card much more easily.
At the end of the day, if you are a hardcore SD card user, Android Lollipop should allow developers to bring back a lot of the functionality that you may have been missing. Now, you'll just have to wait on developers updating their apps and manufacturers pushing out the Android 5.0 software.