Google-branded smartwatches and other wearables could soon become a reality
4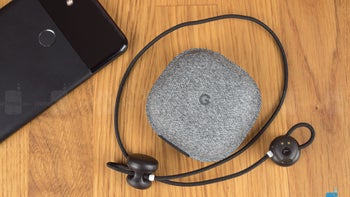 With the acquisition of HTC's mobile division, Google hopes to be able to design and manufacture its own smartphones. Now the Mountain View company wants to get in the wearable business as well, something that we knew about since last year.
Rumors about a Pixel smartwatch emerged in 2018, but Google was quite adamant in refuting these rumors and said it has no immediate plans to bring such a device to the market. While that might have been true for that time, it looks like Google is now looking to rectify that.
A
new job listing
spotted by
AndroidPolice
indicates Google is now searching for a person to lead its hardware wearable division. The job description is quite clear, so there's no doubt that Google is building its own wearables team.
As the VP of Hardware Engineering for Wearables, you'll work collaboratively with the Senior Leadership team for Google Hardware and will be responsible for the design, development, and shipment of all Google's Wearable products. You will lead and enable the effectiveness of a large engineering organization primarily based in Mountain View to develop multiple next-generation wearable products simultaneously.
Google recently
acquired wearable technology
from Fossil, but details of the deal weren't made public yet. Even so, Google's latest actions suggest the company is quite serious about putting its brand on wearable devices, and that might happen sooner than we think.