Google Play's 1st birthday sale gets a lot better with new deals in books, magazines, and movies
4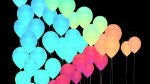 When Google first unveiled the
birthday party sale
for Google Play, we were a bit disappointed. It was cool that Google had worked with developers to put together birthday themed goodies, but the sale itself wasn't too impressive. But, the Google Play 1st birthday sale just got a lot better with deals in books, magazines, and movies.
So, in addition to the old deals, which are still in effect, there are now new deals for TV, movie rentals, movie purchases, magazines, and books. The
TV shows
give you access to free first episodes of almost 100 shows, including Justified, Community, Myth Busters, The Americans, Powerpuff Girls, Happy Endings, Cake Boss, and a lot more. Movie deals are split into
99 cent rentals
including a Kevin Hart standup special, and Fela (great music doc), and there are
movie purchases starting at $2.99
for a number of kids movies.
On the print side, there are a ton of
books for $5
, and a huge selection of
magazine issues for just $1
. The magazine selection covers just about any topics you may be interested in, but we have to suggest that you all go buy the issue of Geek that's available, because that magazine is amazing. It's the perfect mix of science, tech, movies, music, gaming, and nerd culture. Good stuff.
Now, this is the kind of sale we were expecting when we first heard about the Play Store birthday bash!