Google Play celebrates its own 1st birthday
15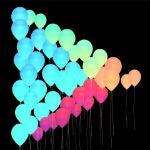 One year ago, Google flipped the switch and rebranded the Android Market to the Google Play Store. We all had a bit of fun with the name, but the service has turned out to be pretty amazing. And now, Google is having a bit of a party to celebrate the Play Store's 1st birthday with some deals. Unfortunately, it seems that the longer the Play Store is around, the less interesting the sales get.
Early on, when Google had to convince us that the Play Store was worth our time, we got apps and games for 10 cents. There were sales where content was just 25 cents, or full albums for just $2. But recently, the sales have offered more in terms of in-app benefits (which are useless if you don't use the app), free single music tracks, and maybe a free book (that may or may not technically be on sale).
This time around, there are some okay in-app offers (if you use the apps). Fancy will give you $15 towards a purchase, Hotel.com gets you 10% off, Gyft will double its usual offer and give you a $20 gift card, then there are specials for Royal Revolt, Gnome Village, and Yumby Smash. As far as music, you can get
Sweet Jane
by The Velvet Underground, or
All My Friends
by LCD Soundsystem for free. Kung Fu Panda is half off, the pilot of Breaking Bad is free, and the one book available is
A Quest of Heroes
by Morgan Rice, which is free.