Google Play Store starts getting Material Theme once again
7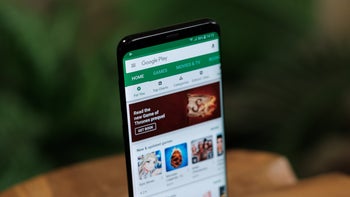 For the third time in less than six months, Google restarts the deployment of the new Material Theme for Play Store. All those who received the Material Theme redesign in April or May have had their changes reverted, a logical decision if the rollout was put on hold to fix important issues.
Today,
9to5google
has learned that Android users have started to see the new Material Theme on their phones once again. This would be the third time that Google is trying to bring the redesign to Android users, but we're not sure it will also be the last one.
There's a new thread on
Reddit
where many Android users claim they've just received the new Material Theme, but there are many more who haven't, which leads us to believe this is a rather limited rollout.
We've attached some screenshots taken by Reddit users
eaglet123123
, which show many of the visual changes that the new Material Theme brings to the Play Store. The first thing you'll notice is that everything is now white and that all the other colors from the app and status bar have been removed since they didn't fit the design language.
The top carousel has been slightly modified to provide access to several categories such as Top Charts, Family, Early Access, For Your, Categories, and Editors' Choice. Some tabs have been removed completely and features like Music have been relocated via shortcuts.
According to the reports on Reddit, those with Google Play Store version 15.8.23 have the highest chance to receive the new Material Theme, while others report they have version 16.0.15 installed and already benefit from the new design. Unfortunately, neither will matter if Google reverts the changes in the coming days or weeks.
Recommended Stories