Google Play Music gives you new widgets following an update in the Google Play Store
10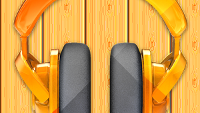 An update to Google Play Music, which takes it from v.5.6.1609 to v5.6.1616, makes some changes to the music app's widgets. The old 4x1 Play Music widget now starts at 3 x 1, and is available in every size up to 4x4. Another widget is 1x1, and when tapped, plays the "I'm Feeling Lucky" radio station without even launching the Google Play Music app.
After you update the app, searching for a particular song or artist, will result in public playlists appearing at the bottom of the screen. You can subscribe to these playlists or download them just as if you had created them yourself. The update also includes improvements to the download management which is now called "Manage downloads" from its previous name, "View download queue." The name might be different, but it works the same way. It also will show you how much room on your device is being taken up by your tunes, and reveals the best ways to clear them from your phone.
The update is in the process of being pushed out now, and you should be able to find it at the Google Play Store.
source:
GooglePlayMusic
via
AndroidCentral