Google Glass gets its first unboxing and video
24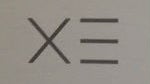 Just yesterday we heard that the first Google Glass Explorer Editions (XE) were coming off of the production line, and Google was working to get them in the hands of those who had pre-ordered the devices at Google I/O last year. Today, we're seeing the first photos from the lucky few who already got their hands on Glass, including an unboxing, and a video.
The unboxing came from +Brandon Allgood, who shows off what you would find in the Glass XE box, as well as the box itself which has a stylized "XE" on it for Explorer Edition. Inside is obviously Google Glass, a protective pouch, a charging cord, and two different visors - one sunglass and one clear glass. +Cecilia Abadie showed off some cool functionality with the Google Glass companion app where the Android navigation will now give you an option to send the navigation straight to Glass. Lastly, Googler +Josh Armour decided to take Glass out for a bit of a go kart ride.
Pretty cool stuff, and we can't wait to see more from those lucky enough to get their hands on Glass.
Recommended Stories