Google Camera to soon get manual exposure control (again)
7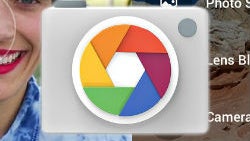 Google has a strange habit of pushing cool new features only to pull them back for a little while and ultimately push them out again. Obviously, this habit is bourne from Google's love of beta apps and when you're testing out things, you can play around a bit more. The latest cool option to go through this rollercoaster is manual exposure control in the Google Camera app.
Google tested out a manual exposure control slider in its Camera app once before during the saga of the Android N Developer Preview images, but the original incarnation was slightly different. Originally, the feature needed to be toggled on. This time around, the manual exposure control is a standard feature, but a hidden feature. You wouldn't know it's there but if you were to slide your finger, you'd be able to change the exposure between -2 and 2 steps.
The manual exposure control feature can be found in the version of the Google Camera built into the latest Android 7.0 Nougat Developer Preview, which would give it a higher likelihood of being part of the full release, but we can't say for sure. Of course, if the latest rumor is right and we're going to see the full
Android N release within one month
, we don't have to wait long to find out.