Glove app launches today, wants to find the carrier that fits you best
1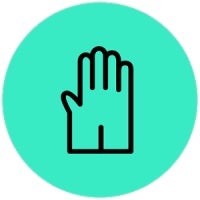 Glove, an app that will recommend the best US carrier for you based on your phone usage, launched today. It works by monitoring your travel routine for three days straight, and deducing which network covers the most of it. Data about each carrier's network quality is provided by crowd-sourced reports. Early tests of Glove discovered that a serious 75% of users should switch to a different carrier.
Due to its reliance on crowd-sourced data, Glove is starting small. At first, the app will be available to residents of the SA Bay Area and NYC only. However, the app will become international at some point.
Glove is made by Crowdx, a company that specializes in mobile network monitoring and optimization by leveraging crowdsourcing techniques. Its app portfolio includes includes the mobile phone radiation measurement software Tawkon. The company will expand its product catalog with other mobile apps based on crowd-sourced data.
Currently, Glove is available on Android, while the iOS version is waiting for approval. You can download it below.
Download:
Android