Get these free and discounted iOS and Android apps before it's too late
4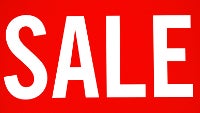 Yet again, it's Monday, arguably the most hated day of the week. Is there a better way to start the week (provided that you're a smartphone devotee) than by getting hold of a premium app that has been discounted or even went free for a limited time? That's right, it's time for another round of sweet Android/iOS app and games promotions!
Almost each and every week we treat you to a portion of mobile software that has seen the price hatchet and is available for a reduced price. Sometimes, if we are all lucky, we might even put our hands on a premium app or a game for free. This week is no different, as we'll be showing you what's discounted once again.
Waste no more time and quickly delve into the gallery below in order to get hold of the discounted apps and games before the promotions have gone completely cold.