Samsung reportedly mulling a legal offensive against the new iPhone in Europe as well
68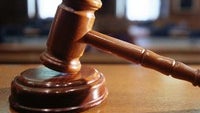 Hot on the heels of yesterday's news that
Samsung will try to ban the sales of Apple's next iPhone in Korea
, basing its lawsuit on wireless patents infringement, now comes a Reuters piece alleging the same move in Europe as well.
The "source familiar with the matter" has disclosed that Samsung is planning to ask for an injunction against Apple's iPhone 5, or whatever the retail name ends up to be when it is about to launch next month in Europe, probably basing its counteroffensive on
several wireless patents it holds
, which will be featured in the new iPhone as well.
The Koreans have obviously decided to go to the mattresses in a tit-for-tat offensive against Apple's new products, if the rumors from yesterday and today are to be believed, which can only make us fatter from all the popcorn we'll eat while watching the catfight.