GM replaces Verizon with AT&T for OnStar; 2015 models will be like smartphones on wheels
4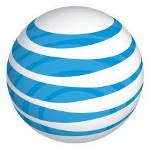 Back in 1953, the president of General Motors, Charles Wilson, said "
As General Motors goes, so goes the nation
." While that might have been true 60 years ago, today it is the
mobile carriers
and
smart connected device makers
that move the economy. But speaking of GM and the wireless world, the company has announced that it is replacing Verizon with AT&T's 4G LTE pipeline to run the automaker's OnStar system. AT&T emerging devices head Glenn Lurie says that by using the carrier's LTE network, "
We envision basically with that big of a pipe, the car becomes a smartphone on wheels,"

much broader picture
which seems to dovetail with what GM is looking for, such as charging drivers to stream video on most of its Chevrolet, Buick, GMC and Cadillac models. Phil Abram, a GM executive director, would not say why the nation's largest carrier was dumped in favor of AT&T, but he did say that the latter's view was more aligned with the Detroit automaker's view.
Other ideas include sending drivers alerts about problems with the car, and
sending data or video
from the car to the driver's smartphone or tablet. Meanwhile, Verizon will continue to support the service for all existing models and for cars that come out before the 2015 models. AT&T will take over once the 2015 models start to launch in the middle of 2014.
OnStar currently has 6 million members in the United States, Canada and China with monthly rates starting at $18.95 a month for basic service, and $28.90 monthly for premium service. It is unknown how AT&T and GM will price the new system, but Glenn Lurie, president of the AT&T division that is in charge of wireless service beyond handsets, says that your car could one day be part of your AT&T
shared data plan
. Lurie says that from 2015 to 2018, he expects 20 million new cars to be wirelessly connected. Meanwhile, besides offering such services to GM, AT&T already has wireless deals with Ford and Nissan Motor, although the GM deal is the biggest one so far.
source:
Reuters