Fring launches its group video socializing feature with Playgrounds
1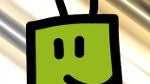 Do you love to talk a lot about certain topics on camera, but it seems that your friends tire about hearing you constantly chit chatting away? Maybe you might be interested to know that Fring has a new service available that might actually be the solution to your socializing problems.
Well,
Fring
is gunning to get into a new venture as they announced today their brand new group video socializing feature that's simply called
Playgrounds
. For those familiar with the Hangouts feature with
Google+
, Fring's Playgrounds feature works in the same premise as users can jump into existing four-way video chat sessions by browsing a list of open Playgrounds. If the topic on hand isn't of particular interest to you, then you can also decide on starting on your very own video discussion.
For those interested in checking out Fring's Playgrounds feature, it's currently available on apps for Android and iOS. So what's stopping you from speaking your mind about certain topics to other Fring users?
source:
Fring