FreedomPop for iPhone is delayed, awaits FCC certification
1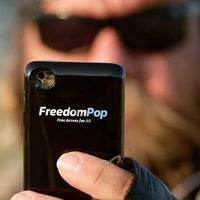 Several months ago,
FreedomPop opened its doors
to customers hungry for free mobile data. For those who have never heard of it, the service provides internet access with the use of a WiMAX-enabled Wi-Fi hotspot that doubles as an iPhone or iPod touch case. The first 500MB you consume are free, but additional data can be purchased for $10 per gigabyte or $35 for 5 gigs.
However, while that iPod touch version of FreedomPop case is already on the market, the iPhone variant is taking longer than expected. That's because the accessory is still stuck at the FCC awaiting its approval. Apparently, its design is causing all the trouble since the FreedomPop 4G radio is positioned close to the iPhone's radio, which could potentially cause trouble.
At this time it is early to tell when the FreedomPop case for the iPhone 4 and iPhone 4S will be released. Their maker has confirmed that it has 5,000 pieces ready to ship once they get the thumbs up from the FCC.
source:
9to5Mac