Foursquare's iOS app receives a complete overhaul, includes new features
2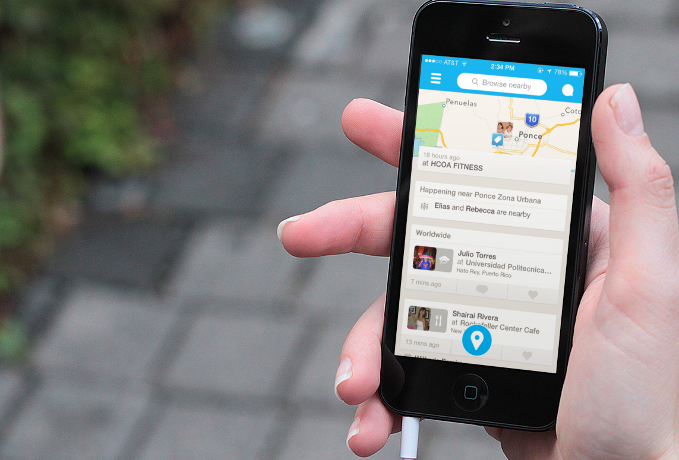 Foursquare, which was launched back in 2009, is one of the pioneers of the location-based social networking apps and has more than 40 million active users worldwide. The free app allows you to share and save the places you've visited with your friends. Moreover, based on where you have been and what you have done there, Foursquare will give you recommendations for places or venues which might be interesting to you.
The newest version of the Foursquare app for iOS, version 7.0, has been completely redesigned. It now comes with a fresh new look, which is apparently inspired by iOS 7. What's more, Foursquare hasn't been updated only on the outside, but on the inside as well. According to the developers, the app is now a lot faster. They say it has become smarter, too – now, whenever you arrive at a location you've never been before, Foursquare will use push notifications to inform you about what might be of interest to you in that particular area. The app will also show you a newsfeed of where your friends have checked in and what they recommend. This newsfeed will randomize and shuffle the info it shows every time you open Foursquare, so you don't miss anything useful to you. You can also access your to-do list by doing a swipe to the right.
Back in October, Foursquare introduced the Foursquare Ads service, which displays in-app ads and paid promotions from local businesses to people nearby who are most likely to become their customers. However, Foursquare is free to use and is available for iOS, Android, Windows Phone 8 and BlackBerry devices.
Download: Foursquare (
iOS
|
Android
|
Windows Phone 8
|
BlackBerry
)
source:
The Foursquare Blog
via
VentureBeat