Foldable Samsung Galaxy X will be a limited edition model with just 100,000 units produced?
31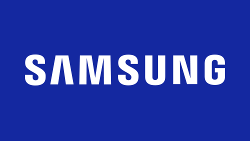 Samsung has been slowly clearing the decks, getting things ready for a possible 2018 launch of the bendable Samsung Galaxy X. The oft-rumored handset has
received certification from the Bluetooth SIG
, and
from South Korea's National Radio Agency
. With the model number of SM-G888N0, we could see the Galaxy X surface just prior to the CES show in Las Vegas next year. In 2018, the trade show debuts on Tuesday January 9th, and runs through Friday January 12th.
A CES appearance for the Galaxy X makes sense since the MWC event in Barcelona is usually when the latest version of Samsung's new flagship is unveiled. Next year, MWC takes place from Monday, February 26th through Thursday, March 1st. We would expect the Samsung Galaxy S9 and Samsung Galaxy S9+ to be announced on February 25th. And the IFA show in Berlin each September is typically held a matter of weeks after Samsung introduces the next version of its Galaxy Note phablet. Next year, IFA opens on Friday, August 31st and runs through Wednesday, September 5th.
Taking a look at the dates of these trade shows, and taking into consideration that Samsung is not going to want the Galaxy X to cannibalize media attention from the Galaxy S9 and Galaxy S9+, don't be surprised if the Galaxy X is trotted out to the public during the first week of the new year (2018).
Word out of Korea is that the Samsung Galaxy X will be a limited edition model with only 100,000 units produced. We would expect that the entire run of Galaxy X models will end up in Sammy's home country of South Korea. Consider this to be a test of the bendable form factor. Depending on how well the handset does during the limited release in South Korea, a global launch could take place in 2019.
source:
Forbes