Foldable Samsung Galaxy X gets Bluetooth certification
26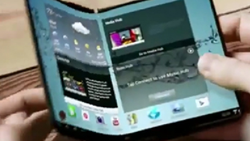 The long rumored foldable Samsung handset, known as the Samsung Galaxy X, has possibly received its Bluetooth certification from the Bluetooth SIG. Before you get overly excited, the certification went to a Samsung handset with the model number of SM-G888N0. The model number doesn't correspond with any known device in Samsung's current lineup, nor does it match with known upcoming Samsung products.
In addition, the model number was previously seen receiving it's Wi-Fi certification from the Wi-Fi Alliance. At the time, the device was running Android 6.0.1. The Bluetooth SIG revealed that the SM-G888N0 was carrying Bluetooth 4.2 at the time of its certification. Considering that the
Samsung Galaxy S8
and
Samsung Galaxy S8+
are rockin' Bluetooth 5.0, it would seem strange for a premium device like the Galaxy X to feature the previous generation of Bluetooth technology. In other words, if the phone certified by both the Wi-Fi Alliance and the Bluetooth SIG is the Samsung Galaxy X, the specs will no doubt be upgraded before the unit is introduced.
Samsung is rumored to be prepping the Galaxy X for an introduction sometime between the third quarter of 2017 and the first quarter of 2018. Back in January, it seemed like
2018 was a good guess for when the Galaxy X would see the light of day
. The latest speculation is that the "bendable" phone won't be flexible at all and instead will be made up of two different panels connected by a hinge.
Last week,
Lenovo put a name on its foldable tablet concept
, which is now called the Lenovo Folio. The device, which increases from a tablet with a 5.5-inch display to one with a 7.8-inch screen and vice versa, has appeared two years in a row at Lenovo's Tech World show.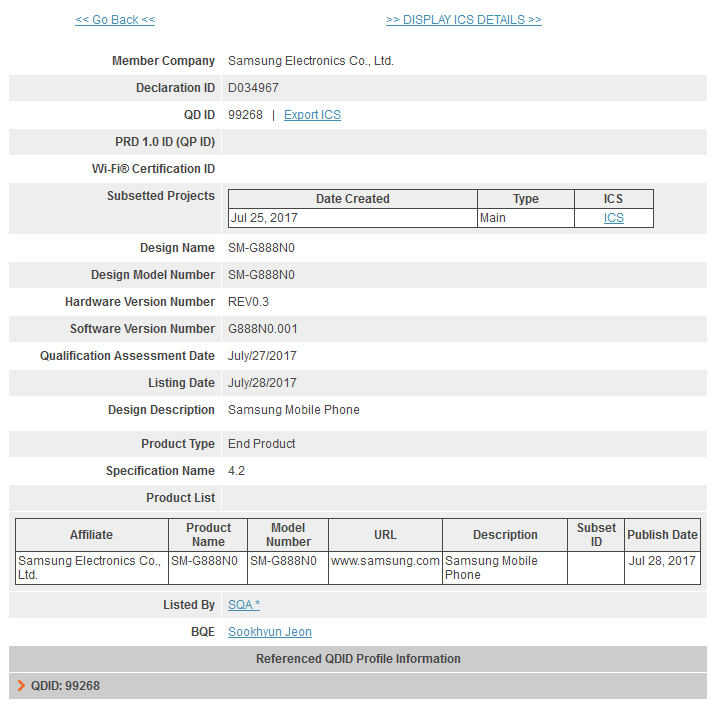 The SM-G888N0, supposedly the foldable Samsung Galaxy X, receives its Bluetooth certification
source:
BluetoothSIG
via
MobileXpose