Facebook hits 350 million mobile users, iPad app and project Spartan coming next week
1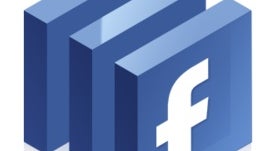 Ever wondered how well is
Facebook
doing in the mobile space? The social network has just announced it has
350 million mobile users
, but what's even more interesting teased us with new functionality coming up on phones. Erick Tseng, head of mobile products at Facebook, spoke at the Mobilize conference mentioning that
"notifications on phones was kind of a beta."
He also confirmed that the mobile version of Facebook will change from the ground up:
"There will be a completely new experience which takes this idea of realtime and relevance to a new level altogether."
Just around that time, Alexia Tsotsis of TechCrunch, caught an interesting page at Facebook developers, which might have showed us exactly what the
future of the mobile version of the website
will look like. The page was pulled down shortly after, but not quickly enough to avoid getting a couple of screen snaps, so here's what it will probably look like:
First of all, you'd notice that this is
demoed in Safari
, so it's not a native app. Just in line with what we've previously heard about Facebook's project Spartan, this is an HTML5 web interface with things like notifications pushed right in the browser. Moreover, this Facebook mobile app will support the newly announced social apps. You can see above, that the social network aims to become the hub for sharing not only updates, but apps as well, so that you can recommend and invite friends to your applications. We've heard previously how Facebook treats personal recommendations as the principal factor in determining the quality of an app.
So it's a lot about
social apps
in this upcoming update to Facebook's mobile app. You can also see bookmarked applications and search for apps in the mobile app. Finally, the good news is that the new mobile app is coming next week along with... yup, the much anticipated
Facebook iPad app
. Now, that's finally something, isn't it?
Face Book PDF