Facebook f8 brings groundbreaking changes: goes all-social, all apps will work on mobile devices
9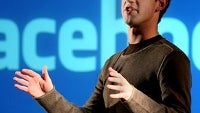 Facebook's
f8 developers' conference
brought some of the biggest news in tech recently: the website is up for its first complete redesign with the new Timeline view of your profile and it's almost like you're looking at Tumblr. That's not all, though, CEO Mark Zuckerberg announced social apps, music and media, which would allow you sharing even more information with your friend and... yes, spending even more time on Facebook (if that's even possible!).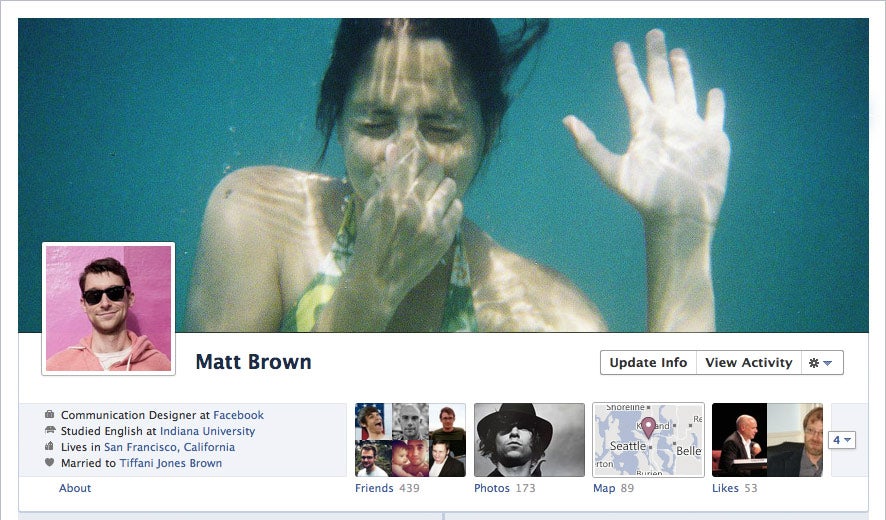 And while most of those changes affect the desktop, the mobile applications is about to change radically as well. Before we jump into that, though, let's quickly recap the new features starting with the biggest one -
the Timeline
. So simply put, the Timeline allows you to "share the story of your life on a single page," according to Zuckerberg himself. It changes your profile into a much more visual set of highlights following a chronological order. There's also a huge cover photo for your page, so you're not limited to the small thumbnail for your profile pic anymore.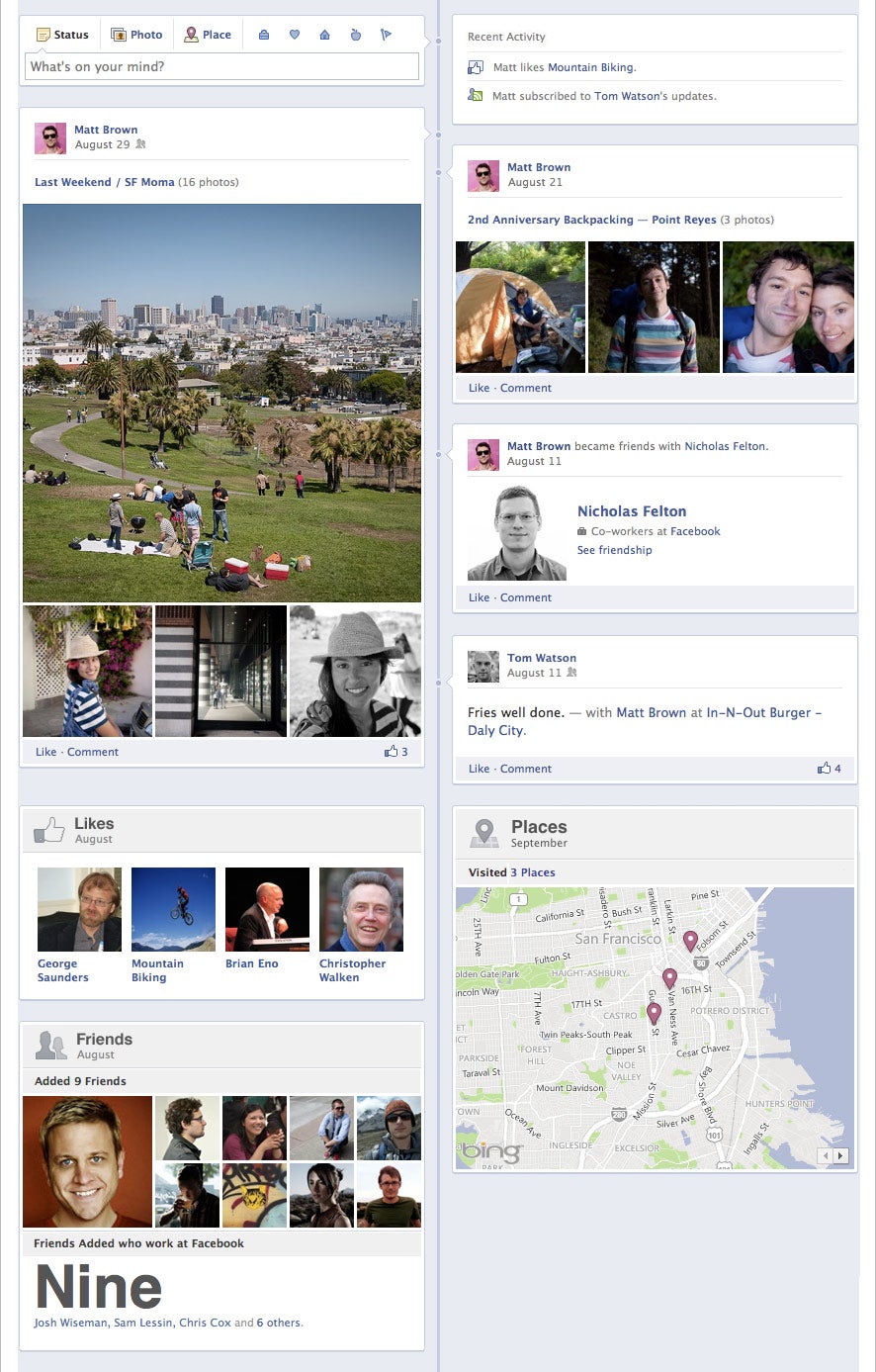 Basically, now anyone allowed would be able to take a look at you throughout the years via the things you've shared. You can star or hide stories, apps can post to the timeline and everything is completely customizable. The new Timeline will be rolling out to the mass user within the next couple of weeks.
Second of all, f8 brought the news of
social apps
. Starting with music, this means that you could listen to the songs your friends (or contacts if you prefer) listen via a paid service like Spotify, Rdio or Mog. The same goes for videos - if you see someone watch a video, you can join in via Netflix or Hulu. Quite curiously, though, initially the service via Netflix would only be accessible outside of the States due to copyright concerns. The same concept applies for books, newspapers and pretty much everything you can think of. This is also reflected in a new set of "verbs" that better describe what you're doing on Facebook. You'll be able to not only like, but "read, watch, listen" to things.
The company is pushing this hard with an extension to its
Open Graph protocol for coders
. This will finally open up Facebook to the web. Putting everything in simple tersm, by just adding a couple of lines of code, Facebook will become the background for pretty much everything you do on the web. Want to watch a movie? Look up a recipe? Read an artcile? It's all in Facebook. In a way this redefines the hyperlink, but socially, putting it in a much needed context, which Google can't give you.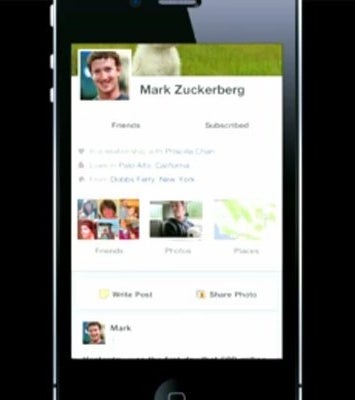 The potential is unmatched - the social network can double as a search engine giving you the precise information you need by looking at your history, so it knows that when you search for say "thai" it's either a restaurant you're looking for, or a recipe or learning the language. Moreover, it will be able to differentiate the Thai place you went to last week from other bistros. Ultimately, Facebook is aiming to in a way replace the internet by becoming the single hub where you start looking for information.
Now
how this affect mobile?
Hugely. The Timeline will - of course - appear in the mobile version of Facebook. It will work across devices - on both phones and tablets. But it's the social apps that will truly make a difference and they were quickly shown in one of the slides, so you can check out the new social iHeartradio app on the right.
"All this stuff works beautifully on fully-immersive mobile devices,"
Zuckerberg stressed the point. The Facebook beta is now available for testers and here's how you can get it in ten simple steps, but note that we haven't found a way to reverse this:
iheartradio. Image courtesy of Thisismynext
1. Go to the "Developer" app by searching "developer."
2. Click "Create new app."
3. Type in a name and namespace for the app, click on Open Graph on the left.
4. Type in words in the two text boxes below, eg "People watch a movie," then click Get Started.
5. Change a some default settings in the next screen, it doesn't really matter which ones.
6. Save the new "app," you've just created. After that you get a message asking you whether you want to try the new Timeline. Click "Get it now"
7. Et voila. You can tour it or switch permanently to it by pressing Publish Now.
What's your opinion about the changes at Facebook and how they will affect the mobile app? Sound off in the comments below.