Facebook for iOS update adds new Recommendation system, tickets to movies, more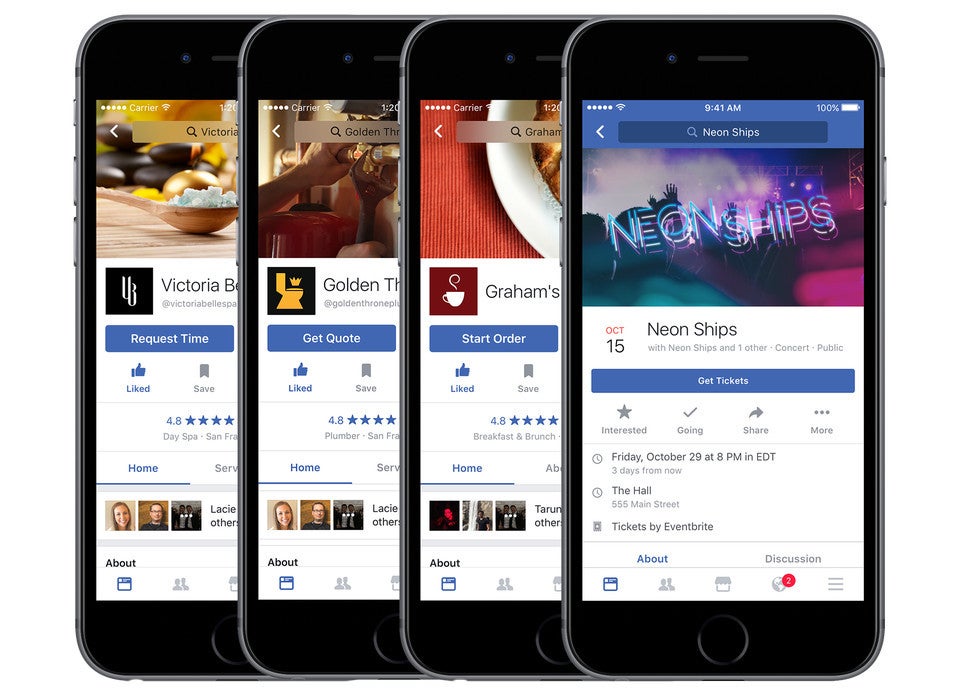 Facebook recently announced that a new update for its social networking application is now rolling out to
iOS devices
. Along with the update's announcement, Facebook also released a detailed changelog that includes all the new features and improvements added to the app.
The latest Facebook update is meant to offer users additional ways to take action faster once they have found something they wish to purchase or a place they want to go.
For example, when you're ordering food, you will now be able to do that directly from restaurants
Facebook Pages
. There's a new "Start Order" tab on any restaurant's Facebook Page that uses Delivery.com or Slice, so make sure you tap on it to get your food ordered faster.
Also, the update adds a new option that allows users to get tickets to movies and events much easier. They can be bought directly from dedicated Facebook Pages via Fandango. The new feature has been implemented in partnership with Ticketmaster and Eventbrite, and users will now be able to get tickets to other events, free or pair, directly from the event page on Facebook.
Another new feature included in the new update is the option to request an appointment at a local business, such as spas and salons. You will now be able to request a time via the business' Facebook Page and view the entire range of services and offerings. You will receive your appointment confirmation via Messenger.
There's also a new "Get Quote" feature, which allows you to request a quote from a business. This only works with some local business Pages thought.
The new version of Facebook for iOS comes with a new Recommendation system. Whenever you write a Facebook post looking for advice on local places or services, you will be able to turn on the Recommendations option for that particular post. Once you turn it on, friends can comment on your post with suggestions, which will then be able to see on the map.
According to Facebook, these new features will be initially rolled out in the United States in the next couple of days. Facebook also states that it will announce new features in the coming months.
Recommended Stories