Facebook Messenger is getting end-to-end encryption and a desktop app
2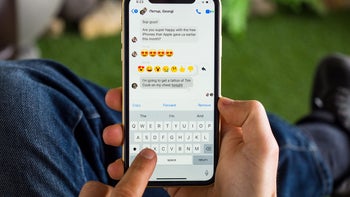 Facebook Messenger is getting a number of long- and oft-requested features, the company unveiled in a (now-removed)
blog post
ahead of its annual F8 developer conference in San Jose, California. Facebook claims that 2019 will be a "transition year" for its popular messaging app, promising various improvements and tightened security.
One of the biggest criticisms Facebook Messenger has drawn over the years is about the app's lack of end-to-end encryption, especially when it's available om other apps likeViber, and Telegram. This is apparently changing in the not-so-distant future, as Facebook plans to introduce end-to-end encryption in Messenger. The social network is said to be working on a way to enable seamless and secure messaging between all of its properties, including Instagram and WhatsApp.
Some of Facebook's other plans include making Messenger a smaller, quicker app. There's already a Messenger Lite app, but it is primarily aimed at lower-end devices, and is not quite up to snuff with the main app, feature-wise at least. The new Messenger will be almost as small as the Lite version, around 30MB, but will offer all of its current features and more. The project is codenamed "LightSpeed" and involves rebuilding the popular messaging app on an
"entirely new code base."
Last, but not least, a desktop Messenger app is also in the cards. It's going to be available on Windows and macOS and will reportedly offer the full Messenger package, including features like video calls and group chats. There's no clear timeline for when to expect these new features, but we will be hearing more about them at Facebook's annual F8 developer conference.