Dell is offering exchanges to owners experiencing Wi-Fi issues with the Venue Pro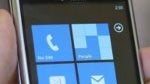 Still new to the world of Windows Phone 7, Dell has come out of the closet to acknowledge issues affecting some of their initial batch of Dell Venue Pro handsets. Specifically, it looks like some units are having problems connecting to secured Wi-Fi networks that require passwords – and it's being blamed by a software glitch during Dell's manufacturing process.
Dell is informing customers who purchased the handset through a Microsoft Store on Monday when it was launched or even this past Tuesday to go back and exchange it for a new one starting at the end of next week. Meaning, you'll have to hold onto that affected Dell Venue Pro for a little bit of time before you'll get a replacement.
Although there is some wait required before getting an exchange, it's still nice to see them doing what they can to correct the problem. Let's just hope that order they placed for their
employees
aren't afflicted with the same issue as well.
source:
BGR
via
Mobileburn
Recommended Stories