Dell is switching alliances from RIM to Microsoft
1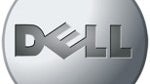 It seems Microsoft's comeback plan is working perfectly well. First, the news came that
12 000 developers
are already writing apps for the new platform
, with many more to join the Windows Phone 7 bandwagon in 2011. Then, Orange reported that
all handsets powered by Microsoft's new OS are sold out
and they can't keep up with demand. And now Dell announces that the company is switching alliances from RIM to Microsoft.
Dell has decided that 25 000 of its own employees should stop using RIM's BlackBerry phones and concentrate on the company's own
Dell Venue Pro
, powered by Windows Phone 7. This alone is a big blow, but it is even worse that Dell didn't give prior notice for the move and RIM knows as much about it as you and us. There is not going to be any love lost between the two companies and Dell CFO Brian Gladden motivated the move with the following words in an interview for the Wall Street Journal:
"Clearly in this decision we are competing with RIM, because we're kicking them out..."
It seems Dell and Microsoft are becoming the best of mates, since the former is even planning to help third companies make the move from RIM to other OS providers, presumed to be Windows Phone 7.
If this is a sign of things to come, then the future looks bright for Windows Phone 7 and not so good for the Canadian manufacturer. Dell Venue Pro is expected to be available for the holiday season and its carrier in the US is T-Mobile.
source: WP Central
Recommended Stories