Dealnews gets its own Android app for penny-pinchers with smartphones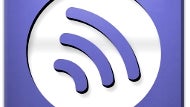 We have to admit Dealnews is one of our favorite sites when it comes to digging out bargains. The work is already done for us, the bargains and promotions laid out neatly in categories, and we find ourselves getting stuff just because it comes at such a discount, or buying a different model than planned since we couldn't resist the price.
Well, all this fun is now conveniently available as a
dedicated Dealnews Android app
, which can be found in Android Market. Stuff is divided into categories as well, and the interface layout is neat and mobile-friendly, as should be expected.
You are able to search for deals by category, keyword, store, or any combination of those. You can save the deal to peruse it later, or share with friends and family on the social networks. There is easy "clipping" of coupons for online store checkout, plus a "New" tab, which lists all the deals that have appeared since your last visit.
Dealnews gets a bit obsessive-compulsive after using it for a while, you start checking it together with all your online morning routines, and now that it is under your fingertips everywhere with your smartphone, this condition might worsen.
source:
AndroidMarket
via
Androidapps
Recommended Stories