Deal: Withings sale has every hybrid smartwatch discounted by $50
0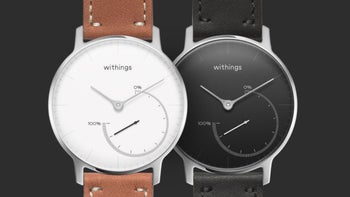 With Father's Day sales in full swing at just about every retailer and gadgets vendor in the US, it's probably a good idea to check at least of couple to get a better deal. In this post, we'll be talking about smartwatches, so if you're in the market for a new one, feel free to read further.
Withings, the French company that recently bought back its connected-health business from Nokia, is running Father's Day sale, which offers big savings on some of its most popular hybrid smartwatches.
The Steel and
Steel HR
are both available for $50, and they come in a myriad of color and wristband combinations. Unfortunately, Withings' most expensive
hybrid smartwatch
, the Steel HR Sapphire is not part of the sale, so you'll still have to come up to $300 upfront to get one.
However, the other two hybrid smartwatches can be had for just $130 and $180, respectively, depending on the model. The most expensive Withings smartwatch, the Steel HR Sport 40mm costs $200. It's also worth mentioning that each wearable device comes with a free leather band, in addition to the wristband included in the retail package.