Deal: Sony WH-1000XM3 noise-canceling headphones get a 15% discount on Amazon
We may earn a commission if you make a purchase from the links on this page.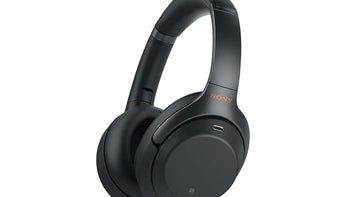 Sony's
WH-1000XM3
noise-canceling headphones are probably among the most popular audio products in the $300-$350 price range, along with Bose's QC35 II headphones. Both pair of headphones usually sell for $350, but you can definitely find them slightly cheaper if you know where to look.
Currently, Amazon offers the WH-1000XM3 headphones for 15% off. Although it's not much, at least it drops the price below the psychological $300 mark. Also, you'll be able to choose between the black and white colors.
These are Sony's best noise-canceling headphones and include
Amazon Alexa
support for hands-free voice access to music and information. With the Quick Attention mode, you'll be able to cover the right ear cup to turn down the music whenever you want to talk to someone.
Last but not least, Sony's WH-1000XM3 wireless headphones offers up to 30 hours of battery life on a single charge, and to make things even better, you'll get 5 hours of playback on a 10-minute charge.