Deal: LG G5 priced at just $400 on Amazon and Newegg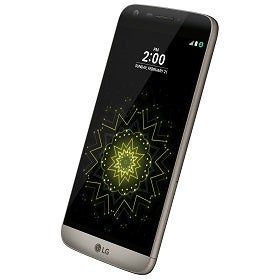 If you're looking for a great Android smartphone that doesn't break the bank, the
LG G5
is currently available at a notable discount from several major retailers.
Amazon and NewEgg both have the LG G5 on sale at $400. B&H Photo Video, on the other hand, prices the G5 at $450 but also includes a $50 gift card and doesn't collect sales tax outside of its home state of NY. That's a notable discount compared to the usual price of $650 and a good deal given the quality of the phone.
The
LG G5
was not as popular as its manufacturer wished it to be but the fact remains that the G5 is a very good smartphone by any standards. The raw hardware includes a
5.3
-inch IPS display running at 1440 by 2560 pixels, a Qualcomm Snapdragon 820 chipset paired with 4GB of RAM, 32GB of expandable integrated storage, and a 2800mAh battery. Note that the deals are good for the unlocked version of the handset, one that's compatible with GSM carriers such as AT&T and T-Mobile but not with Verizon or Sprint.
Specs aside, the most notable feature of the LG G5 is its modular design. While the G5 Friends accessories weren't particularly popular, they are still a rather interesting concept. Furthermore, the removable battery is one feature that you're not going to find on any other modern flagship.
Here, check out some of our previous LG G5 coverage if you're tempted by this offer:
What do you guys think, isn't $400 a pretty good price for the LG G5?