Circa is a cool news app from the Can Haz Cheezeburger crew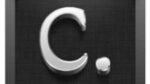 There is certainly no shortage of news aggregation apps available for mobile devices, but that hasn't stopped a new option from being made, called Circa. The app is iPhone only right now, but it definitely shows potential. It was created by Ben Huh, founder of the meme factory Cheezeburger Nation, and Matt Galligan, who founded startups like Socialthing and SimpleGeo.
The idea behind Circa is that no mobile news apps have really been built from scratch with mobile in mind, meaning the content as well as the app itself. The app is backed by a team of editors who cut out all of the unnecessary fluff from the news to just give you what you need. The team claims it can cut down articles by as much as 80%, but we'll have to see whether that cuts out important context or not.
It looks like a solid idea, and we're interested to see how it shakes out. We're hoping it comes to Android eventually. As of now it is iPhone only. The app is universal, but don't bother on iPad unless you like the 2x button. If you want to give it a try, it's available for free in the
iTunes App Store
.