Cab hailing with smartphone apps stalled with a lawsuit again in NYC, do you agree?
3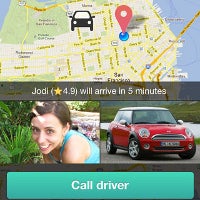 Ride-share and taxi hailing apps are proliferating on the West Coast, but the East seems to have some issues letting these in, especially the established NYC cab guild.
The International Association of Transportation Regulators (IATR), which has memberships spanning from New York, Chicago, Boston, Houston and San Francisco to Toronto and other major cities, came up with a set of rules aimed to reign in the services provided by those smartphone apps. The New York City ex-taxi commissioner Matthew Daus was leading the effort, and wants this basic set of regulations over the smartphone car-hire services that undermine the traditional taxi cab infrastructure to be accepted across major cities.
One of IATR's newly-minted rules is, for example, forbidding the use of the smartphone GPS radios to determine the fare, like, say, Uber is doing, as they say taxi meters are more accurate for measuring distance. Thus, in New York City you'd still be able to hail a cab with a smartphone app, but it has to be from one of the established yellow cab companies there, as per the new rules, as they'd have the required meters.
Even this effort, which was expected to go into effect last Friday, will take longer than expected, as on Thursday the livery cab drivers filed a lawsuit saying they will be disadvantaged, as they are the ones who only respond to pre-arranged pickups. Here's their argumentation:
Taxi apps like Uber, HailO, FlyWheel and ZabKab allow passengers to see where they are on a map and where nearby cabs are, then with a few taps on a touchscreen, hail a cab to come pick them up.

If the city's 13,237 yellow cabs are allowed to pre-arrange pickups through apps like that, it amounts to a violation of Taxi and Limousine Commission regulations that distinguish yellow medallion cabs from livery cabs, the lawsuit filed Thursday alleges.
The yellow cabs contract with the current payment processing company expires March 1 now, so the fight will be until then, as the Uber, HailO, FlyWheel and ZabKab smartphone apps have already submitted their papers, and are in testing. David Yassky, the chairman of the city's Taxi and Limousine Commission, used some pretty strong wording regarding the Thursday lawsuit aimed to stall the effort:
This suit seeks to keep the taxi industry and New Yorkers in the dark ages... Next thing, they'll be suing restaurants to go back to wood-burning stoves. Our rules allow for e-hail now, and the only question is, do we embrace these new services and ensure that consumer protections are in place, or listen to obstructionists and watch e-hail apps proliferate without any regulatory input.
Take a look at the current crop of car-hire and sharing apps which have received a real boost in usage during the last year or two. Do you think the trend can be stopped, or should all cab companies just embrace the tech instead of fighting it?