Breakthrough in display technology will allow for sharper images with three times greater pixel density
18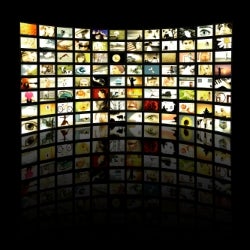 Display technology is far from reaching its final frontier. A new development by researchers at the University of Central Florida could allow for greater screen resolution than we have now on our TVs, smartphones, tablets, and wearables. As you may know, screens comprise many thousands of pixels, each showing a different color to form images. Every pixel contains three subpixels, one for the three primary colors, which are red, green, and blue.
The technological breakthrough employs subpixel color tuning, changing the color of individual subpixels by setting different voltages. Thus, a single subpixel can be adjusted across the color gamut, opening up interesting possibilities. By eliminating the three static subpixels, individual pixels can be reduced in size, so more of them can fit in a display panel. This allows for more pixel-dense displays and resolution increases.
The researchers claim the invention will have "major repercussions" over all kinds of displays, especially ones oriented towards virtual reality headsets, designed to be viewed in extreme proximity to the eye. They have to be very pixel-dense in order to provide sharp, clear images devoid of defects. We can certainly see the technology's potential towards getting VR headsets where we ultimately expect them to be – near indistinguishable from reality.
ALSO READ