Boston to get the first smartphone rail ticket service in the US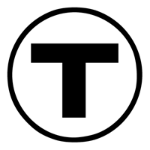 Traditional businesses are slowly transitioning into the modern age and realizing that the devices in our pockets can be used for quite a lot more than just phone calls, Twitter, and Draw Something. Those devices can also make a lot of daily activities a lot easier and make things more efficient. The Massachusetts Bay Transportation Authority (MBTA) is going to start a program this fall to allow commuter rail riders to buy tickets on their smartphones.
This is actually the first program like this in the country. The venture is being run in partnership with Masabi, which is a company with expertise in mobile transit ticketing systems. The program is said to not only be more efficient for riders, since less than half of the 140 commuter rail stations even have ticket machines, but should help to cut costs for the MBTA and reduce the amount of fare jumpers on the rail system. The MBTA has been trying to fight a $185 million budget deficit, so any way to cut costs would be a boost.
The system will be tested over the summer and launch fully in the fall. There will be apps for iOS, Android and BlackBerry, which will allow customers to purchase rail tickets right on their phones, and display a barcode for the train attendants to check. It's definitely a solid start, but we'd be a lot more impressed if a subway/bus system would launch a program to take advantage of the growing number of NFC-enabled devices in our pockets.