BlackBerry Messenger to evolve into a social network
4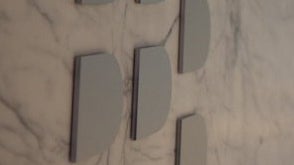 In addition to the unveiling of RIM's first tablet, they also announced plans to launch a revamped version of BlackBerry Messenger that would make the application more like a traditional social network.
This newest iteration of BlackBerry Messenger is expected to launch sometime in the spring of 2011. To make the application well-versed in the social networking field, RIM will be adding many new features to the already popular application.
New features to be included are the ability to post status updates, share content between users, and chat in real-time. Real-time chat is the main function of BlackBerry Messenger now, and is something that has been a mainstay on these smartphones for years.
According to RIM, more than 28 million people use their BlackBerry Messenger service. With that many users already, this newest version could take off in popularity with ease.
We live in very sociable times, where everyone stays connected to everyone. RIM is doing their part to make this even easier for those who use their devices around the world. What do you think? Is morphing the already popular BlackBerry Messenger application into a social network a good move on RIM's part? Give us your thoughts in the comments below.
source:
PCMAG