Biography for the iPad introduces you to the people that shaped the world we live in
1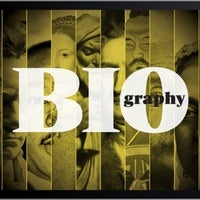 Care for a nice read? Have an iPad? Then here is a title that might be of interest to you. It is called Biography, and just like its name suggests, it takes you on a journey through the lives of the world's most influential people.
Quotes as the
"perfect pastime for both history geeks and casual users"
, the electronic book contains the biographies of over 70 historic figures ranging from philosophers and scientists to composers and religious leaders. Every biography covers their early lives, major accomplishments, significant events, and includes a list of notable quotes too. And to enrich the experience even further, each biography is accompanied by high quality images and audio content.
All of that great content can be yours for only $1.99 as Biography is currently priced at 80% off for a limited time. Furthermore, additional biographies will be added over time, which will add even more value to your purchase. Those who are interested can follow the source link below and grab Biography for the iPad from iTunes.