Best tablets (Spring 2017)
20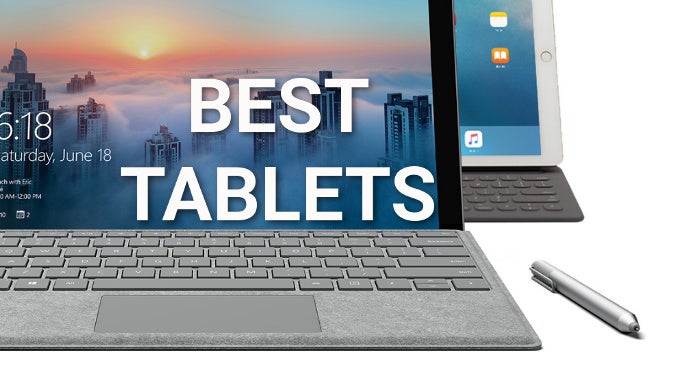 Tablets are certainly undergoing some huge transformations: the darling form factor of the early 2010s, in recent years it has become obvious that people do not buy as many tablets as manufacturers thought and the once that they purchase, they certainly do not upgrade every two years or so. Much like traditional laptops, tablets have a longer life and the upgrade cycle is much longer.
This has taught manufacturers some important lessons: it has taught them what people really need in a tablet. This has brought a big change to the tablet form factor: larger and much more powerful tablets are now offered for creatives, while regular tablets have become much less expensive.
So what does this new tablet landscape look like in 2017 and what are the tablets worth your hard earned cash? Let's find out.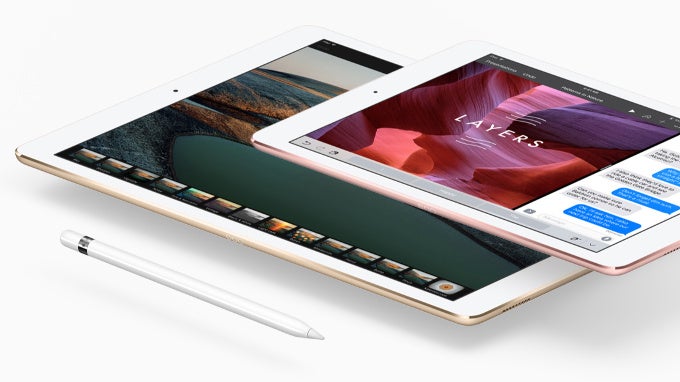 The
iPad Pro
is the ultimate tablet machine. It comes in two sizes: a larger, 12.3" model, more suitable for those who draw and sketch on their tablets, and a smaller, 9.7" iPad Pro that is more easily portable. Both support the excellent
Apple Pencil
, a separately purchased stylus that allows you to draw with precision and grace. The iPad Pro has got both the buttery smooth performance and the right apps to bring out the best of creatives and allow them to bring their creations to a digital form in a very easy and enjoyable manner.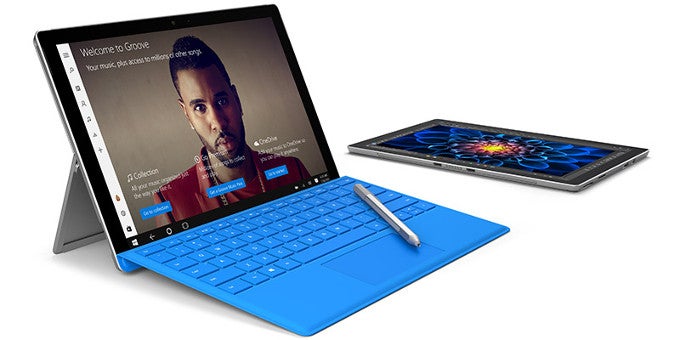 The second choice on this list is the well-regarded Microsoft Surface Pro 4. More of a 2-in-1 device rather than a pure tablet, the Surface Pro 4 features the highest price of them all here, starting from $800 for a base model with 128GB of storage and an Intel m3 system chip under the hood. We, however, recommend getting at least the $1,000 Core i5 model with 4GB of RAM and Surface Pen included, if you want a true productivity machine. The Surface Pro 4 has the advantage of running a full-blown Windows 10 with all the amazing full-scale productivity apps that come with it.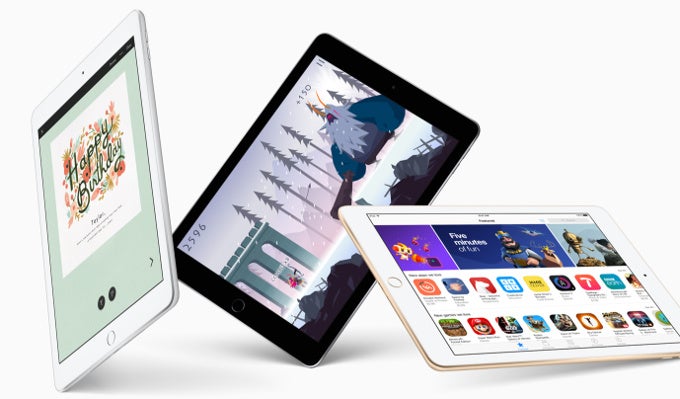 Apple released a new iPad in March 2017 and it's Apple's cheapest 9.7-inch tablet to date. At just $330, the new 9.7" iPad (2017) edition is in many ways a rehashed Apple iPad Air 1, with pretty much the same components and features. While it's not the state of the art creation as the iPad Pro (nor does it have support for Apple Pencil, by the way), the new iPad is a perfect device for the regular person who wants to enjoy the web, photos and videos on the go, and who only occasionally uses an iPad for content creation. At such a price, the new iPad brings a beautiful display and the typical for Apple buttery smooth-running interface, two huge trump cards.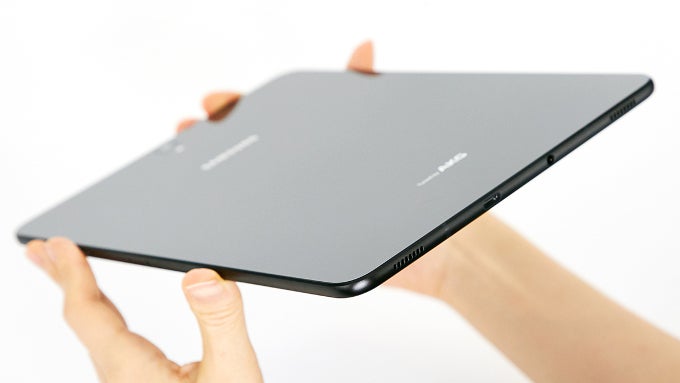 The
Galaxy Tab S3
is one of the newer arrivals to the Android world, and a rather ambitious one. With support for the improve Samsung S Pen and a renewed focus on creative applications, the Tab S3 with its 9.7" 1536 x 2058 pixel display is a beauty to look at and work on. It runs on the contemporary Android 7.0 Nougat platform, with the Snapdragon 820 system chip running the show. It's also one of the pricier Android tablets, with a starting price of $600.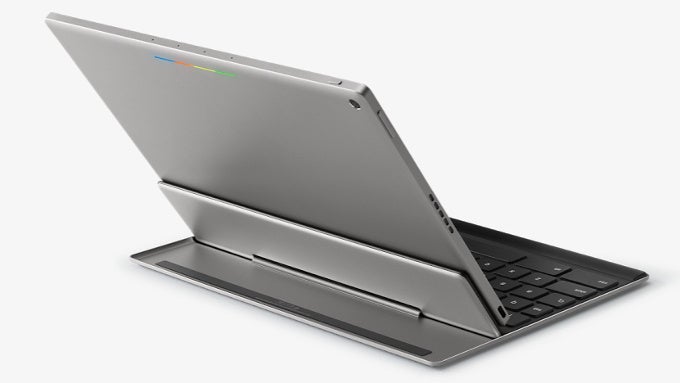 A tablet made by Google, the Pixel C runs on stock Android and runs impressively smoothly. Couple this with timely Android updates, and you definitely start to see the appeal in the otherwise more than a year-old Pixel C. It feels surprisingly contemporary even today and it's neat magnetic keyboard makes it a better laptop replacement than many others in this list and great for writers.
#6: Lenovo Yoga Book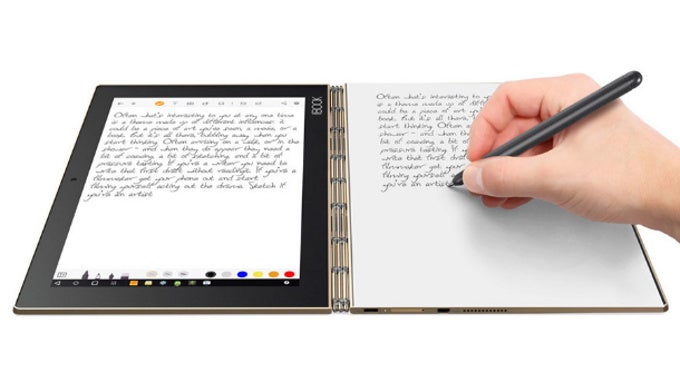 Lenovo unveiled its futuristic Yoga Book, a super slim creation that uses Lenovo's signature chain hinge, in late 2016. At start, this was seen as almost the second coming in the tablet world, but in not too long a time, a lot of the appeal of the Yoga Book turned out to be not much more than a gimmick. The thing is that the Yoga Book featured an innovative fold-out keyboard, but that could also double as a writing pad that would automatically transcribe regular, pen-written notes into digital writings and save them. This is cool, but probably not as functional as you might imagine on a daily basis. If you are a student, though, and you like really thin and impressive new designs, the Yoga Book is a neat option.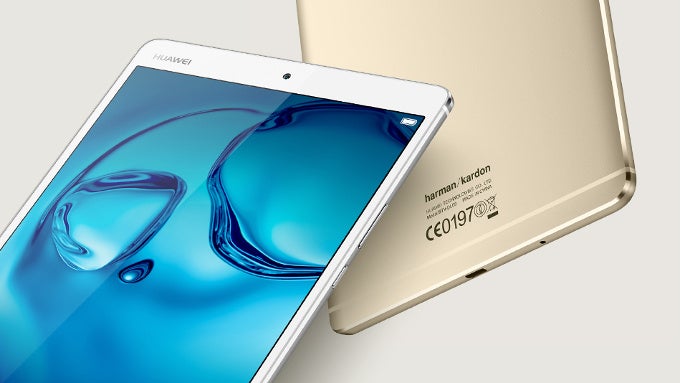 The solidly built Huawei
MediaPad M3
features a thin metal body and a no-gimmicky experience at an affordable price. Its advantage comes in the form of the impressively smooth running interface, but apart from that it's hard to find many notable features here. It's just a good, solidly built affordable tablet. That might be just enough for your needs.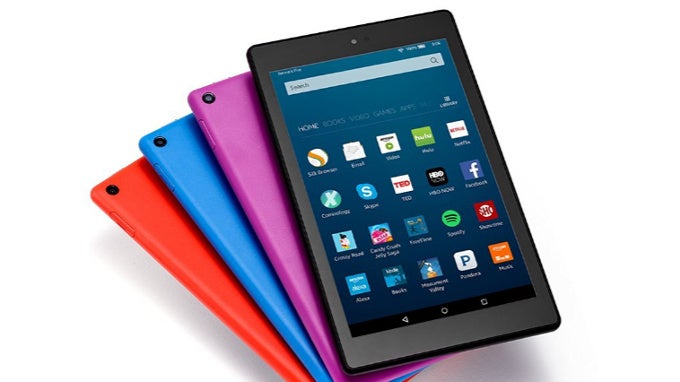 Last, but not least, we have the Amazon Fire HD 8, the $70 super cheapo from Amazon is clearly the most affordable one you can get and it's great for reading and for prime users. Keep in mind, though, that it does not run on a full-blown Android, but a rather limited Amazon skin instead, so a lot of the typical Android tablet functionality is missing.