Best Samsung tablets to buy right now (updated: April 2022)
We may earn a commission if you make a purchase from the links on this page.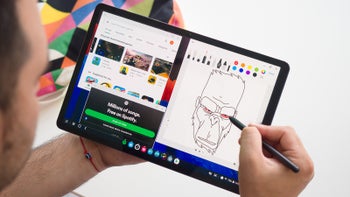 Samsung is among the few Android manufacturers who haven't given up on playing the top-tier tablet game. The Galaxy Tab S line is usually jam-packed with cutting-edge hardware representing the best you can get on an Android tablet. And the newly-announced Galaxy Tab S8 line does not disappoint.
Those aside, Samsung also has a range of mid-tier and media-oriented tablets — you can get the S Pen experience for cheap, or just a quad-speaker slate for binging Netflix. Fear not, we will untangle all of those intricacies for you.
So, what are the best Samsung tablets to buy in 2021? Here we go:
Samsung Galaxy Tab S8 Ultra
The Galaxy Tab S8 line just launched and the Ultra is the biggest, meanest tablet in Android line right now. With S Pen support (it comes in the box!), but and beautiful AMOLED screen, support for LumaFusion, Samsung's DeX, and quad speakers — it's here for both work and play!
Not a fan of paying north of $1k for a tablet? Do check out the Galaxy Tab S8 and Tab S8 Plus — no notch, same powerful hardware, more affordable prices! Grab them with the keyboard folio for a hybrid tablet-laptop experience. Keyboard folio is sold separately, but is bundled as a gift during the pre-order period!
Samsung Galaxy Tab S8 and Galaxy Tab S8+
The Galaxy Tab S8 Ultra is nice and all, but let's be real — it's kind of nuts. Way too big, much too expensive. Well, Samsung gets it — that's why we also have the more... "normal" Galaxy Tab S8 and Tab S8+.
These come with the same internals and also have their S Pens to use, but they are a bit scaled down. The Galaxy Tab S8+ is probably the best choice for balance between size and features. It has an AMOLED screen, unlike the Tab S8, which cuts some corners and comes with an LCD panel.
All that said, if you can live without the deep blacks and the vibrant colors of an OLED panel, the base Galaxy Tab S8 is a perfectly good tablet. Its screen may be LCD but it still has a 120 Hz refresh rate. Stereo speakers, thin sides, S Pen, all that is included. For $500, it's probably the best Android tablet on the market.
Samsung Galaxy Tab S7+
Samsung pulled no stops with the Tab S7+. It has a huge, 12.4-inch Super AMOLED screen on the front with a 120 Hz refresh rate. Samsung has been on top of its OLED game for the past few years and it goes without saying that the Tab S7+ screen looks fantastic — vibrant colors, deep blacks, incredible sharpness.
Real talk — the Galaxy Tab S7+ is a bit old right now. But if you can find one at a discount or bargain, it can still be a lot of tablet for your needs. It comes with an S Pen, DeX mode, supports Samsung's keyboard folio, and all that good stuff. It's just a couple years old by now, so it's powered by the Snapdragon 865+ and it's a tad choppy in performance.
Samsung Galaxy Tab S7 FE 5G
The Galaxy Tab S7 FE was announced mid-2021 — we were expecting a Tab S8, but alas.
In any case, what is the Galaxy Tab S7 FE? It's a mix between the Tab S7 and Tab S7+. Meaning, it has a large, 12.4-inch screen, as big as the Tab S7+, but it's a 60 Hz LCD panel, like on the Tab S7. The processor inside is also different — a midrange Snapdragon 750G. The Tab S7 FE comes in with 4 GB RAM + 64 GB storage, 6 GB RAM + 128 GB storage, or 8 GB RAM + 256 GB storage. All variants are available in Wi-Fi only or 5G models.
It's a very weird offering, for sure, and we are not sure what Samsung's plans for it were. It just felt like a 5G tablet that was meant to tide us over until the Galaxy Tab S8 comes out.
Samsung still sells it at a price slightly higher than the Galaxy Tab S8. Obviously, we would recommend you go for a base Tab S8 instead of this one, but if you really need 5G on your tablet and if you can find a Tab S7 FE on sale somewhere, there's value to be had in that purchase.
Samsung Galaxy Tab S6
The Tab S6 is "old news" — it got released way back in August of 2019 and was Samsung's heavy-hitter way back then. But hey, that doesn't mean it has to die, right? Samsung still sells it in its official store, though it's pricing is a bit confusing.
The Galaxy Tab S6 starts at $629.99 on Samsung.com. And that is absolutely ridiculous — no way you should pay this money right now, considering the Tab S8 costs less and is much newer and better.
However, other retailers have their senses and are selling the Tab S6 for around $300. At that price, you get an S Pen, an awesome AMOLED screen (60 Hz), and DeX mode. It's not a bad tablet, just not worth much north of $300 nowadays!
To put it into perspective, the midrange Galaxy Tab A8 costs $330 right now. So, that raises the question — is an old flagship better than a new midranger? We think it is.
Samsung Galaxy Tab A8
The Galaxy Tab A8 has just launched and is still making its way across various markets. It's the successor of the Galaxy Tab A7 — the A series is your standard media consumption device. It has a big LCD screen and quad speakers in stereo setup.
You can still slap a Bluetooth keyboard case on it, but there's no DeX on this one, as it's clearly not meant as a productivity tablet like the Tab S family.
Samsung Galaxy Chromebook 2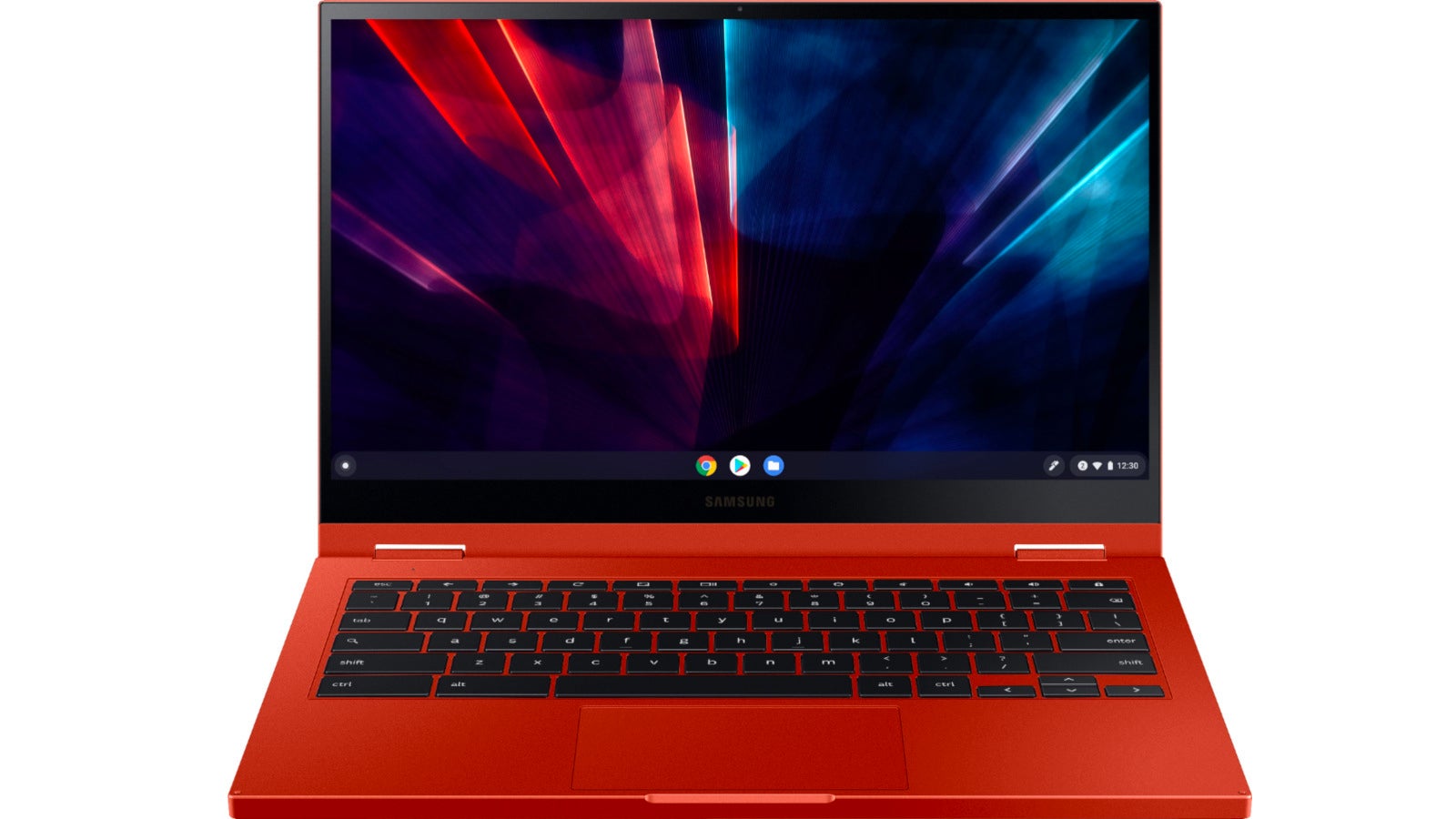 Samsung's Chromebooks are typically more premium than their affordable cousins from competing manufacturers. And yes, the Chromebook 2 can definitely wow you. Now, keep in mind that Chrome OS is a pretty light system that more or less offers Android-type functionality, apps, and performance. As long as you want a light laptop-tablet hybrid that you can carry around anywhere for some writing, taking notes, and enjoying multimedia — the Chromebook 2 can be right up your alley.
It comes with a stylus, and hey — we all know how good Samsung is with its S Pen game.
Samsung Galaxy Book Flex2 Alpha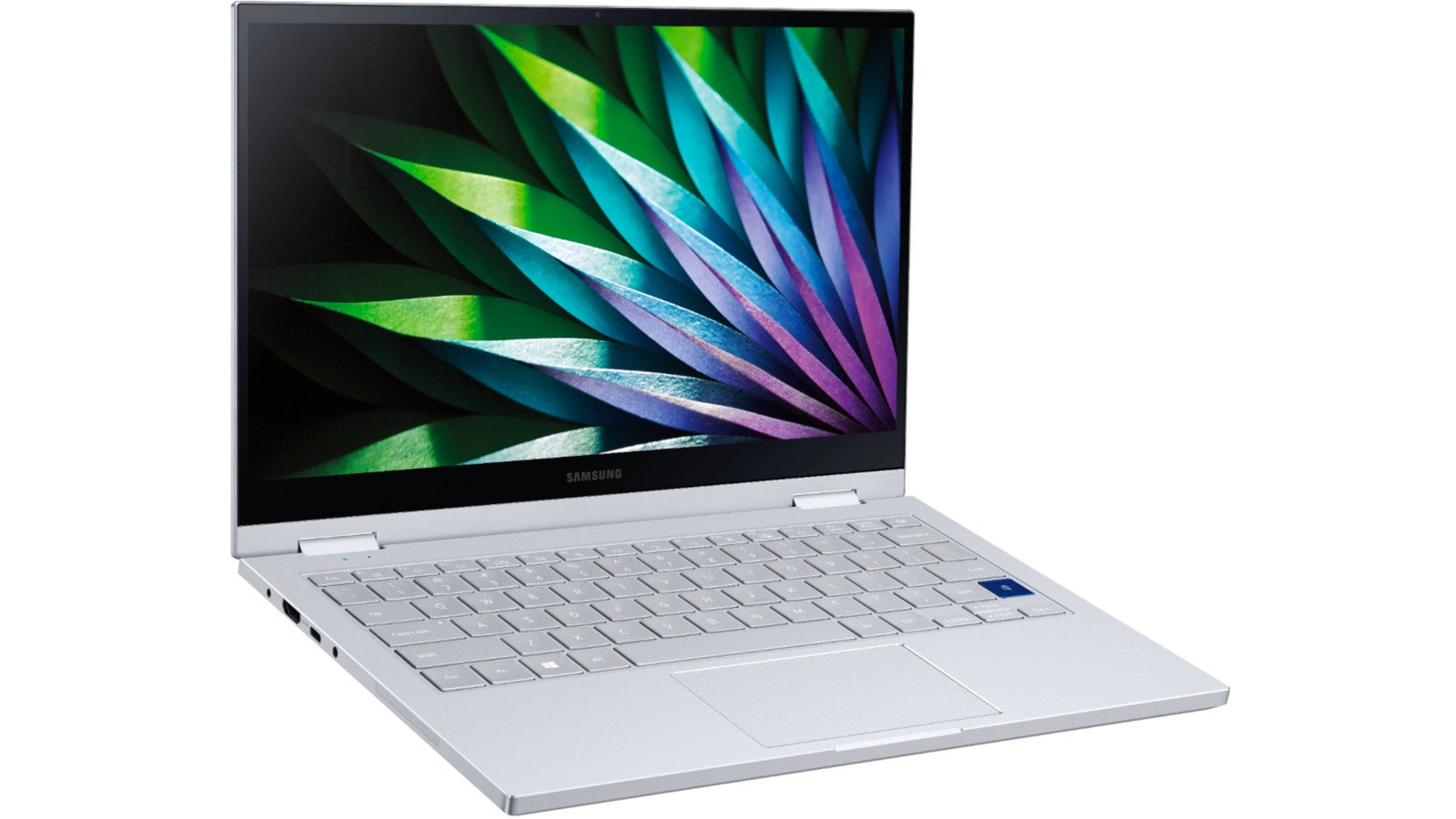 Yeah that name is a mouthful, but this laptop is truly a flex. It's a full-fledged Windows laptop with a 360-degree hinge, which is why Samsung markets it as half-laptop, half-tablet. It's a full on great laptop to have is all I would say. With great battery performance, a beautiful QLED screen, and a choice between Intel Core i5 or Core i7 processor, it's no slouch and can be a professional's go-to tool for work on the go.
Of course, this one also comes with a Samsung stylus in the box, and Windows now fully supports digital pens, so that's only a plus.